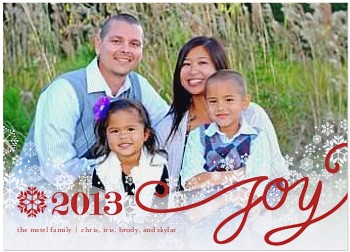 Snowy Window Christmas Card
Seasons greetings with personalized Christmas cards from
Shutterfly
.
From our family to yours, we want to wish you a very merry Christmas! We hope you have joyous day celebrating the birth of our wonderful Lord and Savior!
Thank you so much for joining me on my Metel family adventures this year!
Hope your 2012 has been full of love and laughter!
Hope you have a wonderful 2013 ahead of you!
God bless you all!
-Iris and Metel Family